Blunders, Bloopers & Foul-ups: A WASH Game Show
By Susan Davis, Executive Director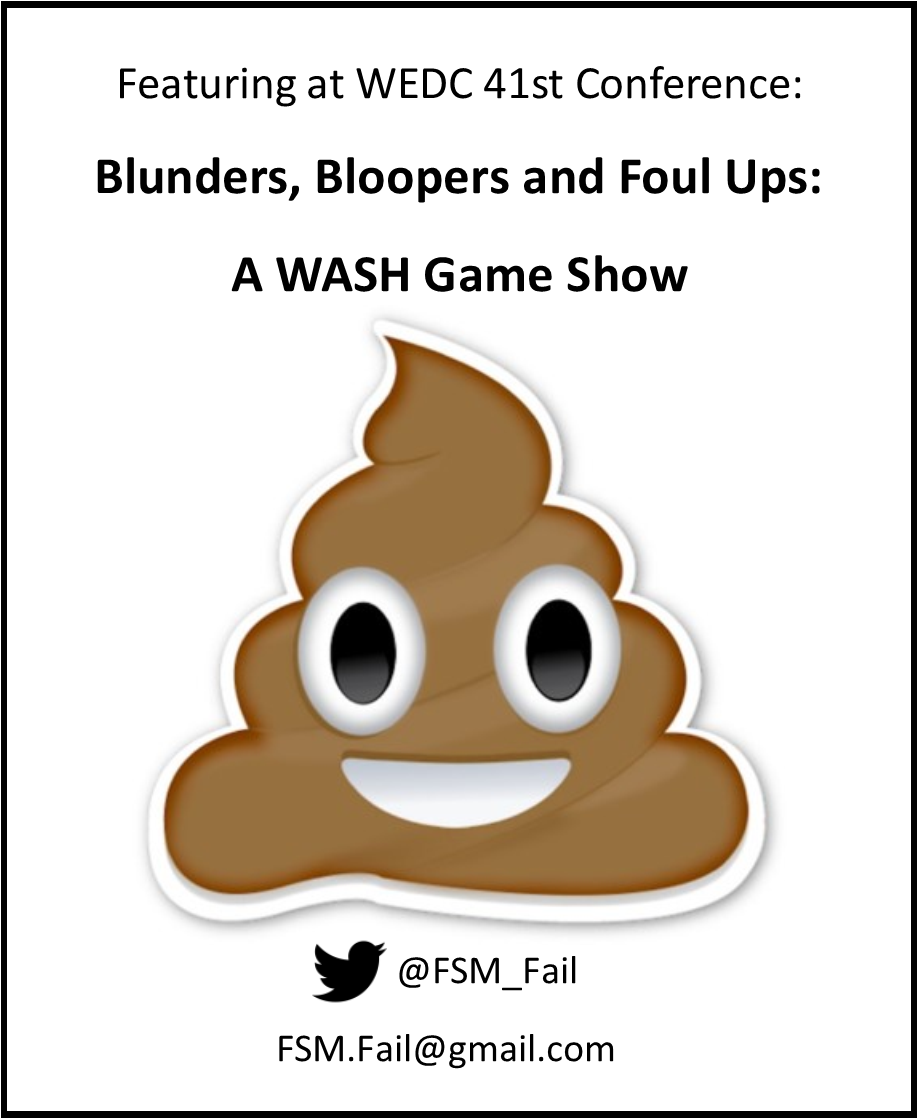 Last week at the WEDC conference (held at Egerton University in Nakuru, Kenya), I co-hosted an event called "Blunders, Bloopers, and Foul-ups: a WASH Game Show".  Dani Barrington, University of Leeds; Rebecca Sindall, University of KwaZulu Natal; and Esther Shaylor, Oxfam were the originators of the idea and I was thrilled to be part of it.  The event went really well, with a full, diverse, and active house (about 80 attendees). The event featured funny fail videos; six WASH celebrity contestants in a Game Show complete with a glamorous MC, sound effects and lightning rounds for audience participation; celebrity and audience "confessions" of failure; and gifts for the audience just like Oprah: "Shit happens" pins. There were supposed to be trophies but – in a dramatic twist – they were stolen from the WEDC booth where they were displayed.
You can feel like you were there by following the Twitter action here.
We're crowd-sourcing failures, so email yours to fsm.fail@gmail.com.